VINTAGE MILITARY TRUCKS


COMBATT


COMBATT
(COMMERCIALLY BASED TACTICAL TRUCK)
In 2000, the U.S. Army had been looking for vehicles to replace its aging tactical light-truck fleet. Creating a vehicle from scratch is expensive, so instead, decision makers used retrofitted, off-the-shelf, 1-ton trucks from the Big Three. All versions feature a diesel engine, suspension upgrades, and increased electrical capacity. It is interesting to see how the military standardizes the esoteric commercial vehicles with 37-inch tires, tow hooks, and NATO-approved jump-start connectors. Up to this point, the GM version has served some reserve units in North America.
Ford F-350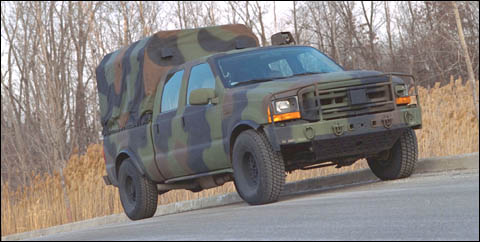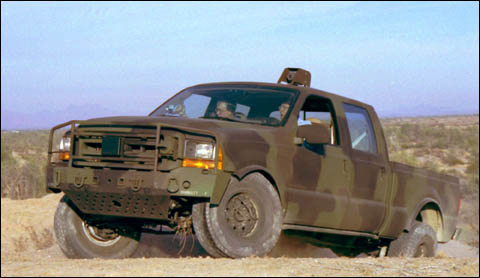 It was based on the F-350 chassis with 4-door crew cab. The truck was modified to meet military needs. Upgraded suspension, strengthened floor for operation over rough terrain, fitted with a central tire inflation system and run-flat tires.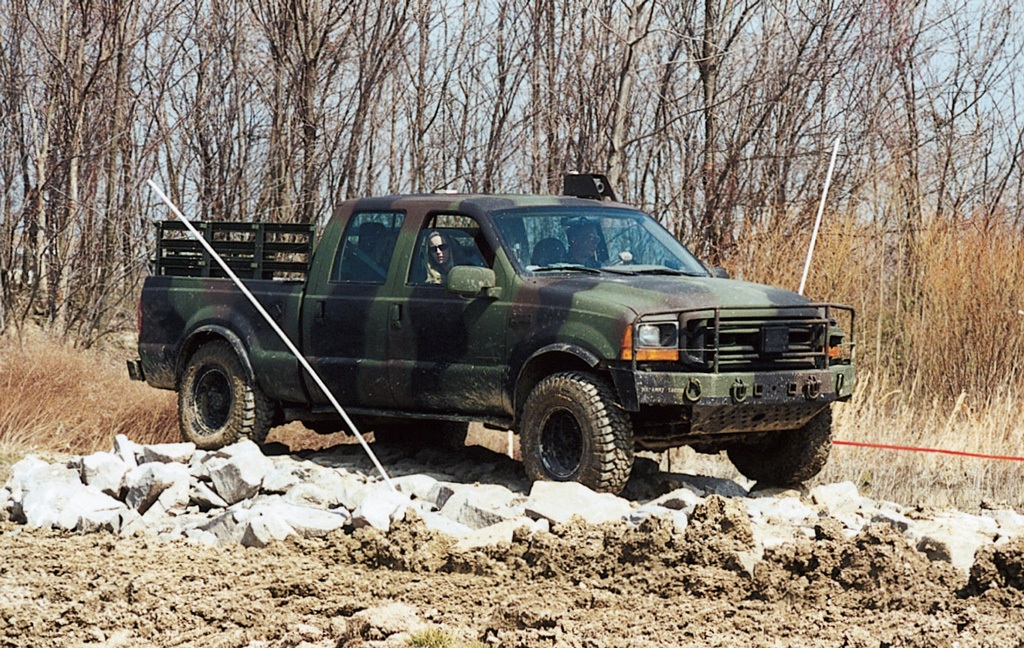 Dodge Ram 2500 / 3500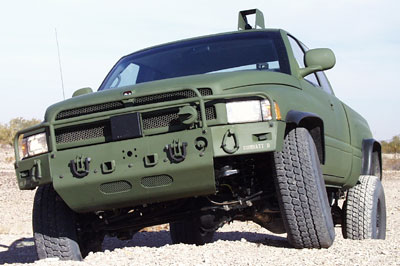 One of the COMBATT trucks used by the military was a Dodge Ram that was developed by the Chrysler Group in conjunction with the U.S. Army Tank Automotive and Armaments Command- National Automotive Center (TACOM-NAC). To improve the truck's off-road abilities, it was upfitted with Dana Hydro-Lok differentials, Goodyear 37x12.50-17 MT/R tires with a Dana Central Tire Inflation System, Firestone helper air springs, and Bilstein variable-damping shocks. Mil-spec goodies on board included collision-warning and night-vision systems and a 12/24-volt electrical system to run any number of on-board electronics.
Dodge and TACOM decided to swap out the Ram's conventional suspension for a hydropneumatic system, in which computer-controlled hydro-pneumatic cylinders replace the coils, leaf springs, and shocks at the truck's corners. The system's benefits, says Chrysler, include automatic load leveling, variable ground clearance, adjustable cornering stiffness (so the system doesn't need articulation-limiting sway bars), and maximum wheel travel under any circumstances.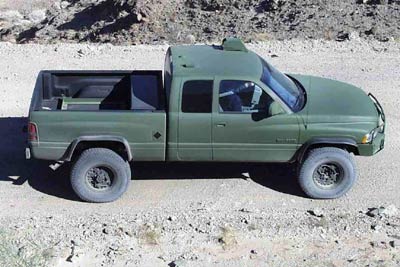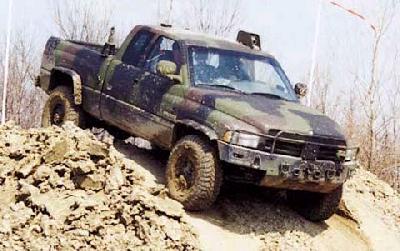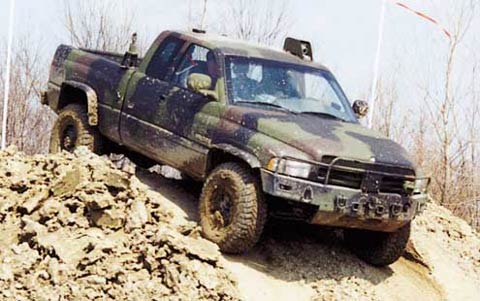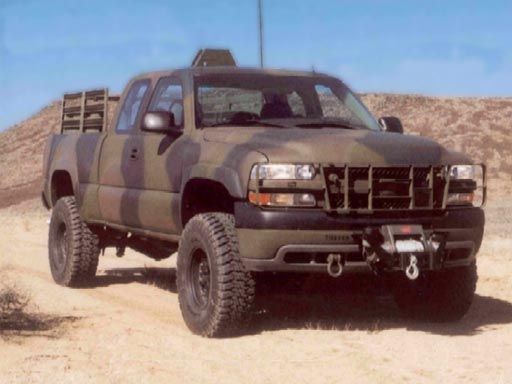 John Colwell Member # 9884

jepcolwell@aol.com



Waxahachie, Texas
Home Jeeps Military Dodges M715
2 1/2 Ton Trucks Dodge Power Wagons